United Medevac Solutions
Fast, Reliable Ambulance Transportation: A clinician-owned/operated ambulance authority that mitigates the risk of delays in moving patients through high-stakes critical care environments.
United Medevac Solutions exist to provide comprehensive medical transportation, management, and clinical staffing solutions to the global healthcare industry by accelerating critical patient care and transportation to optimize bed utilization and add value by reducing turnover times.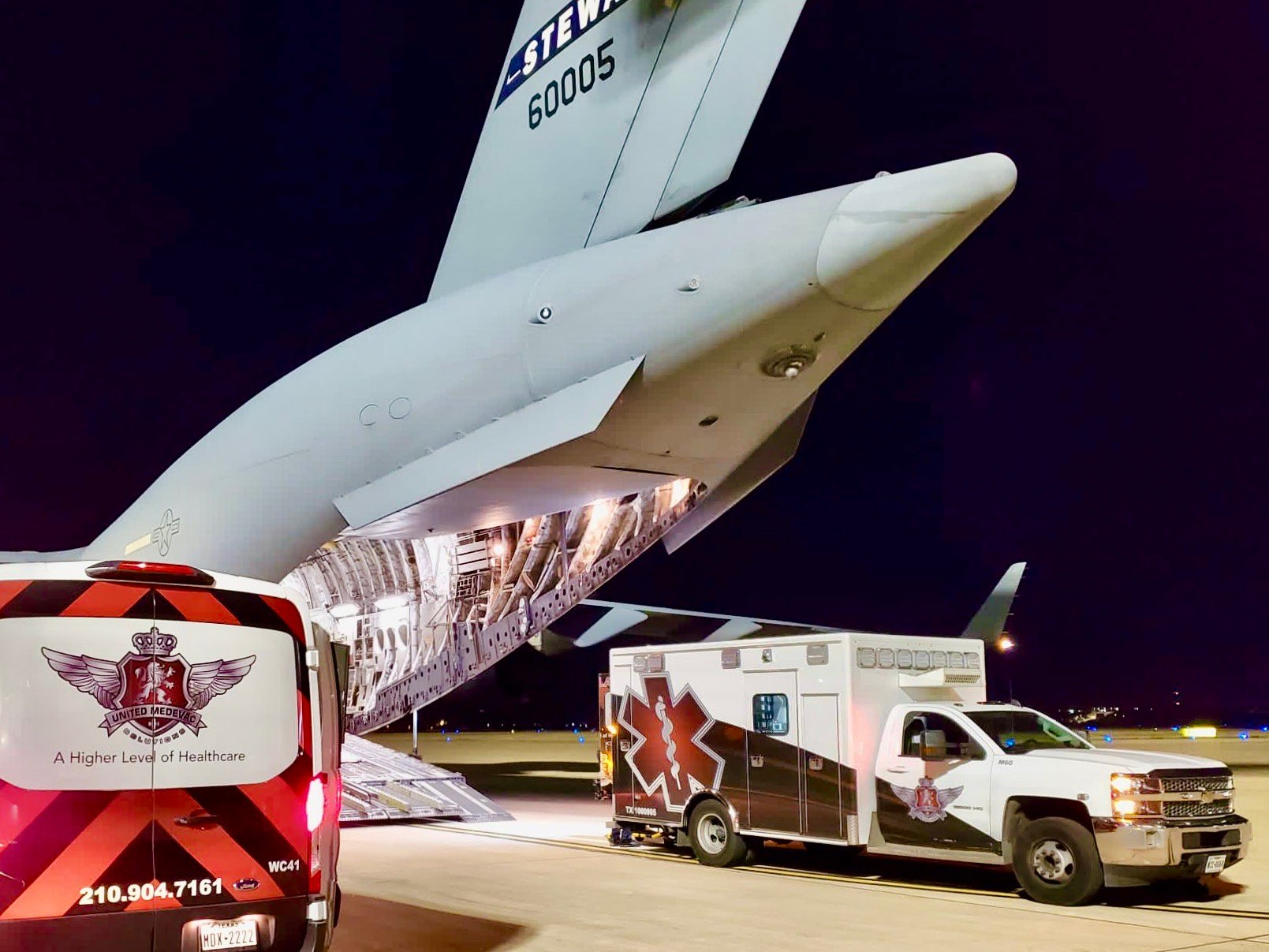 About Us
United Medevac Solutions, Inc. (UMS) is a clinician-owned and woman-owned small business (WOSB) that provides unrivaled specialty healthcare programs, including a full spectrum of healthcare staffing specialties, 911 emergent and non-emergent ambulance response and transfer services across Texas, New Mexico, and Georgia.

Our diverse team is known for combining the best of healthcare practices with Department of Defense (DOD) disciplines to ensure clinical excellence and operational expertise. Our 24/7 command and dispatch center provides direct communications and a new approach to customer service. This allows UMS to respond immediately and swiftly and execute the most comprehensive and complex assignments for our government and private sector customers.

Regardless of your location, our elite team of healthcare professionals stands ready to respond.
Ambulance Services
We specialize in advanced/critical care life support (ALS/CCT) transportation services and emergency disaster management programs. We provide transportation coordination and program management support, with communications and transportation logistics support to government, commercial, and private healthcare sectors.
Emergency Preparedness & Response
We plan the work and work the plan because readiness matters: Our foundation and core principles are simple, be prepared and mission ready at all times! It starts with proper planning for optimal resource distribution across complex transportation networks. This is the reason we exist as "The Ambulance Authority."
Staffing Augmentation
We offer personal and non-personal managed medical services, including contracted temporary, long-term, or direct hire placement for advanced, intermediate, and technician-level healthcare providers.