Staffing Augmentation
UMS is glad to offer overall medical managed services, temporary or long-term contract and direct hire placement services for all level of healthcare providers.
At UMS, we believe in recruiting the best possible candidates for every available position within the healthcare field. Our staff takes the time to understand the specific needs of our clients and candidates. Our years of experience in assisting each healthcare worker and client with their specific needs, sets UMS apart from the others in our industry. We match the right health care profession to the right assignment every time.

All Physician and Mid-Level providers must complete a vigorous regimen of verification and credentialing prior to being presented to our clients. With standards set by the Department of Defense, each candidate e-verification includes: Background inspection, Medical Licensure, Formal Education with transcripts, Formal Residency/Clinical specialty training, Board verification, DEA license status, NPI validity, currency of all additional certifications and continuing medical education requirements. Additionally, UMS gathers reports from AMA, NPDB, clinical performance evaluations, and professional references, copy of medical malpractice insurance and full history of all malpractice claims with court summary sheets.

All Nursing and Ancillary medical providers must also complete a comprehensive credentialing process to include: Primary Source Verification, Criminal background, Licensure verification, Employment verification, 10-Panel Drug Screen, Skill level assessment, Specialty certifications, Continuing Education requirements, Annual Health screening with verification of all required immunizations.
Institute of Excellence
Data Management Services
UMS drives healthcare innovation by utilizing the latest of medical technology. Our customized platform provides the best of overall medical operations. While ensuring HIPPA compliancy and safeguarding patient information, real-time patient care data and statistics are collected. This enables UMS to the best of clinical care by providing a total quality management system with multi-level review. Additionally, the accuracy of patient demographics also allows UMS to be fiscally responsible by accelerating revenue cycle management.
Medical Training and Continuing Education
UMS holds State of Texas Emergency Medical Services Medical Intensive Care Unit Provider level certification as well as Texas Department of State Health Services Continuing Education Provider. Within this program, UMS is able to provide monthly educational courses addressing a variety of subjects along with providing required re-currency courses to exceed National Standards.

Additionally, UMS employees have access to a state-of-the-art patient simulation laboratory to broaden their critical knowledge and advance their skills. It's not enough to have the right personnel, you have to enable them to flourish and develop to their full potential.

Guest SpeakersGuest Speaker/Lecturer – UMS has many lecturers with very diverse backgrounds available to speak on a variety of subjects from Critical Care Medicine to Helicopter Rescue. Call us today for your next conference!
Consultant Services
Our corporate consulting program provides a variety of unique, yet essential services. Our goal is to help facilitate improved communication between the corporate and practice levels, creating a united perspective and reiterating the relationship of trust and commitment to customer support. In doing this, UMS assists our clients in building a firm foundation that will be proactive rather than reactive, forging a new path to corporate success.
Medical Legal / Expert Witness Testimony / Exhibit Preparation
Comprehensive Market Research / Strategic Planning
Medical System Analysis, Design, Implementation and Management
Various Medical and Device Development Advisory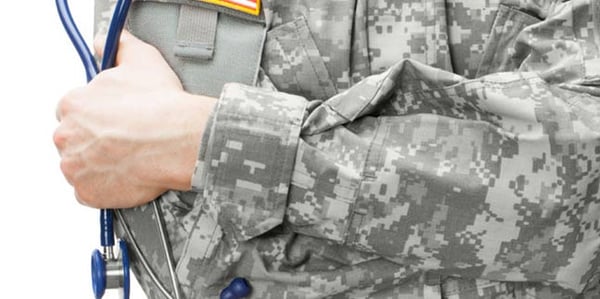 Government Experience
Proven Past Performance... Tried and True.